Last week I was waxing on over twitter regarding my search for the perfect pair of high-waisted jeans to add to the closet for summer's upcoming return-to-70's style extravaganza. Coming in for the rescue was
Nikki
pronouncing her love for Gap's new trouser jeans...and mentioning the high-waist alternative. Cut to Thursday and there I was, mid-afternoon, dancing with glee in the fitting room of my neighborhood Gap store - adorned in their
Pintucked Wide Leg Trouser Jeans
. Truth be told two of the employees were jumping up and down with me. One had been a little skeptical, but I came prepared with my arsenal of shoes
aka
platform clogs - and once I strolled out with those pants skimming the floor it was game over for all three of us.
Were you fans of Three's Company? Remember Janet and Chrissy wearing those ridic-fantastic high-waisted denim trousers?? Well all I have to say is
'Come and Knock On Our Door'
(the theme song - for all you young people)
because there's been a rebirth. Up next - conquering Mrs. Roper's vibe...it's gonna be one amazing 70's-chic summer, ladies!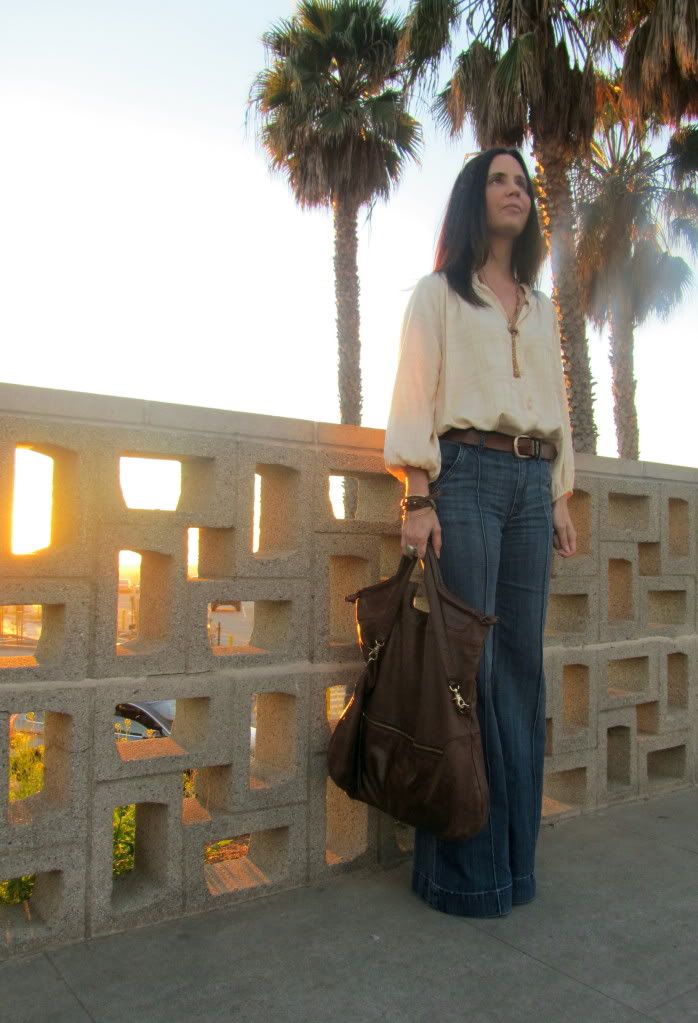 They make me look curvy in places I'm not thanks to the high waist.
Sitting perfectly just over the belly button.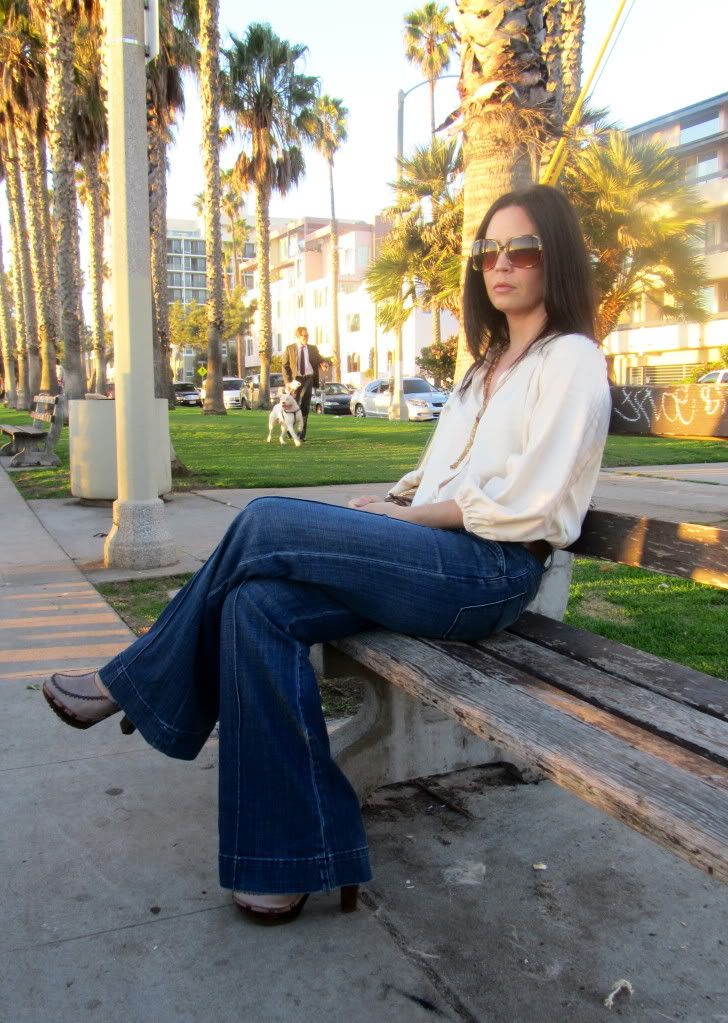 Super comfortable to sit in, and long enough in the leg to accomodate
a nice platform clog.
I could fit my whole shoe in the leg - that's how wide it is - LOVE!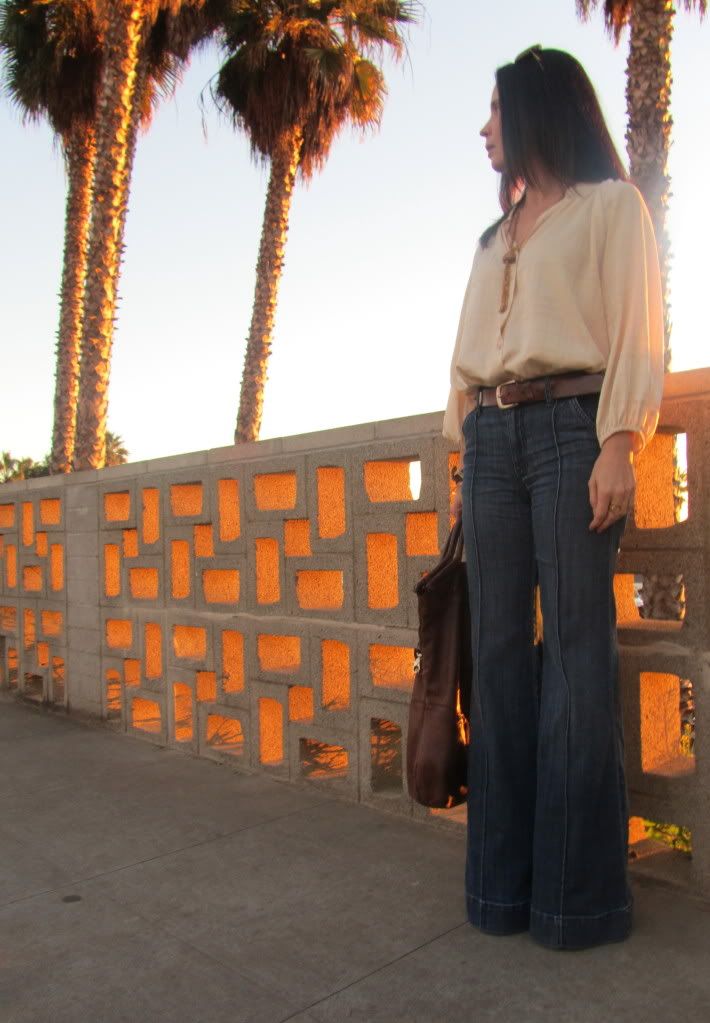 A little wrinkly because I'd been driving in the car all day, but
you can still see the fab silhouette - and they held up well.
I wore them with one of my fave Tucker blouses, but am also imagining them with a hot pink t-shirt with the word LOVE stitched on it
(currently stashed in the summer clothing containers in the garage)
and a wild colored belt.
Can you imagine?
Or how about a full-on Janet and Chrissy throw back with a blouse tied in a knot at the waist? Or maybe a fitted t type jersey - remember the ones with the numbers embossed on them? The possibilities are endless and the search is over.
Will you be venturing into high-waist territory this spring?
Outfit details: Tucker for Target - Blouse, Gap-Pintucked Wide Leg Trouser Jeans, Dulce-Clogs, Foley&Corinna-Mid-City Tote, Melinda Maria-Bracelets and Margo Circle Ring, PANYC-Leather Bracelet, Dean Davidson-Turquoise Ring, Target-Sunnies