Hey everyone! I hope you had a wonderful holiday with the special people in your life.
I'm still in Canada with my fam having a great time. We're enjoying moderately cool temperatures with just the right amount of snow - not too much, but certainly enough to keep us in the spirit. Christmas was super relaxing and quiet with all my mom's yummy food to top it off. No matter how old I get it's always so nice to come
home
. To see the people who have always loved and cared for me. To sleep in my old room that's been preserved just for me, and be reminded of the safe place I have to come and take a breather.
There should be some interesting outfit pics to share later this week or next, but in the meantime here's an idea of just how remote and fantastically peaceful it is where we are.
Home
Cat tracks in our yard.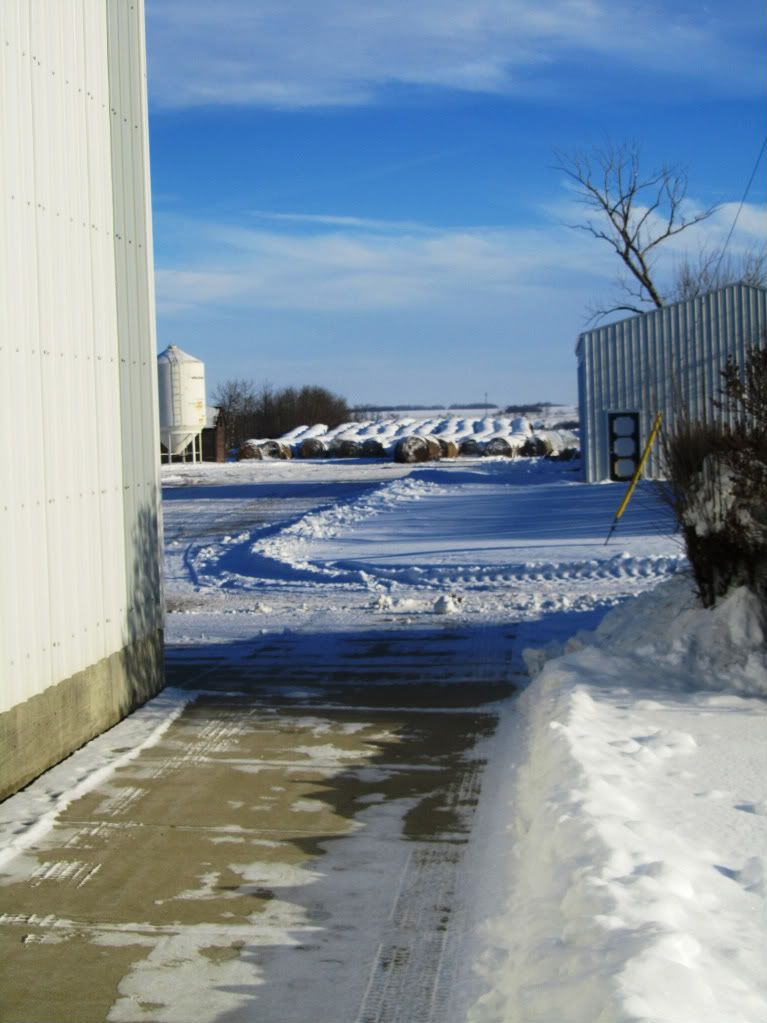 Snow covering hay bales in the distance.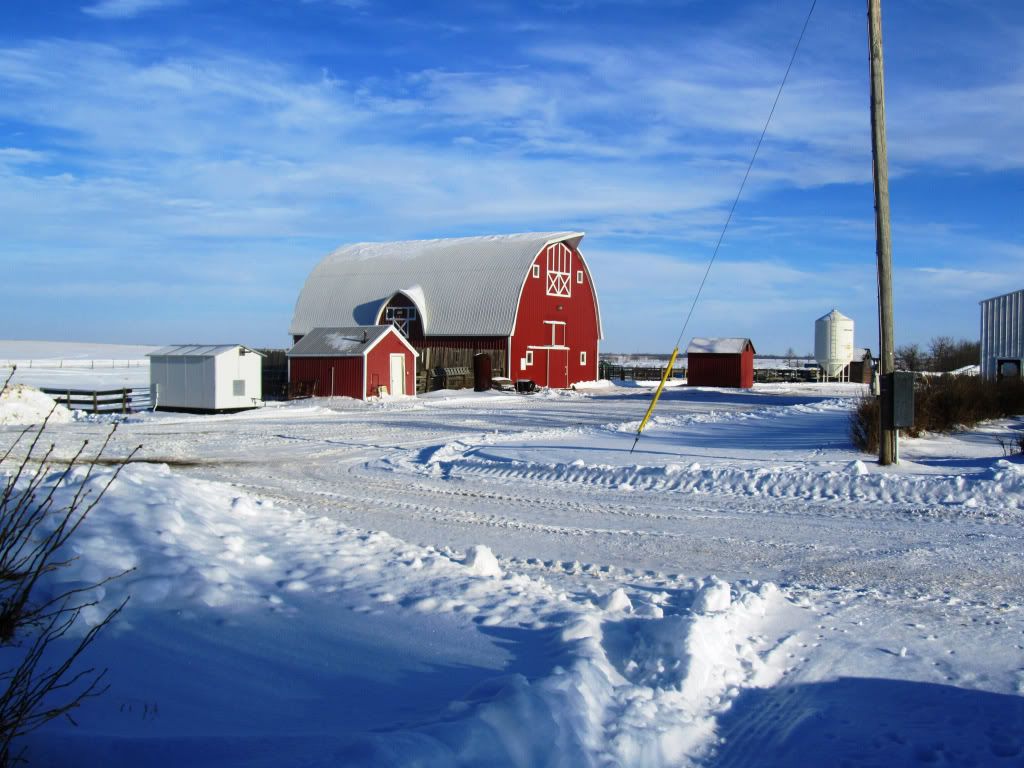 Big Red Barn!
A taste of California on the stone work of our steps...
courtesy of my cousin who spends half the year in Mexico and SoCal.
And my dad!! Looking super cool in his insulated wellies,
camo jacket and sunnies.
And they wonder where I got it from...
hehe
Happy Tuesday! Are you working this week? I went out for awhile today and was greeted by dead streets in the city. It was a big difference from the usual after Christmas hustle and bustle, but my hair guy said very few people are working here this week. Sigh. Long live days off. (Until bills show up)